Come and enjoy some of the most spectacular fishing Canada's West Coast has to offer with Adam's Fishing Charters. Since 1989, our crew has logged over 20,000 hours of 'on the water' experience, we know where the fish are!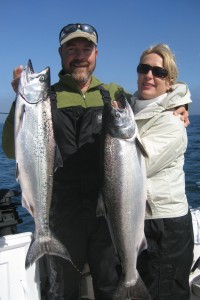 Moored in Victoria BC's celebrated downtown Inner Harbour, our high performance fishing vessels give you access to the legendary waters of Victoria's entire fishing region – from Sooke to Oak Bay – twenty miles in either direction. On AFC home page you'll find useful links and information about fishing in Victoria BC.
We offer a wide variety of charter and tour opportunities for the whole family specializing in salmon and halibut charters. We have been featured in many local and international magazines and newspapers and are proud of our accomplishments as the most experienced charter fishing company in Victoria harbour. Learn more about us by browsing through our site, then visit our 'reservations' page and let us help you plan your charter.
See the range of full year and seasonal fish species available in our coastal waters, and the incredible wildlife. We are waiting to welcome you aboard!
What we offer for your perfect Victoria BC fishing vacation
Adam's is famous for fun, hospitality, catch success, fishing & tour charter options that meet your needs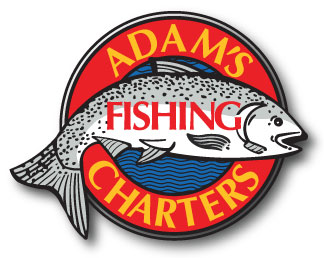 Half Day, Full Day and Multi-Day Fishing Charters
Great for Families, Professional and Beginner Open Water Fishing
Groups from Four to One Hundred and Shared Charters
Comfortable, Fully Equipped Modern Mid-Size Cruiser Class Vessels
Departures Directly from Victoria's Beautiful Inner Harbour

Find us on TRIPADVISOR
Victoria BC Canada Information Links
Victoria Tourism Information l Victoria Inner Harbour Webcam l Current Weather & Forecast l AFC HOME page