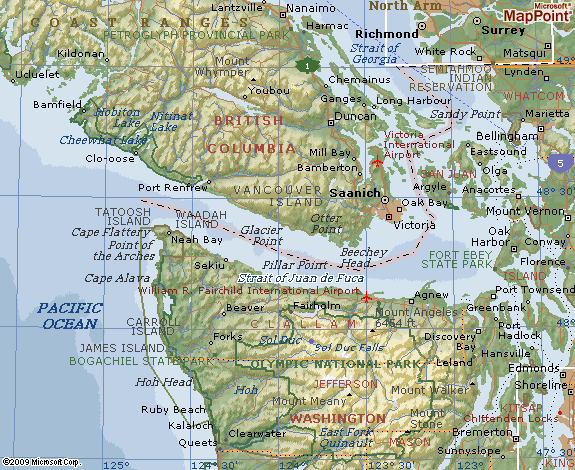 The Strait of Juan de Fuca are the waters adjacent to Victoria British Columbia. Wildlife is abundant and our guides can share their knowledge of this area.
Ocean currents have to squeeze into the "funnel" as the land masses on either side narrow. There is also an upwelling effect bringing nutrient rich water from the Continental Shelf, that hasn't seen the light of day in up to 10,000 years. This is where the food chain begins. All marine animals and wildlife take advantage of it.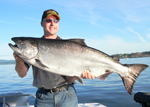 Chinook (King, Spring) are the largest of the five Pacific Salmon species and what we target most of the year. Winter fish average 5-15 pounds. Summer fish 12-25 pounds with exceeding 40 or even 50 pounds. They are excellent fighting and taste great.
See Details on Coastal British Columbia saltwater sports fish species.
Local sport fish species include salmon, halibut, rockfish, snapper and lingcod.
Abundant Wildlife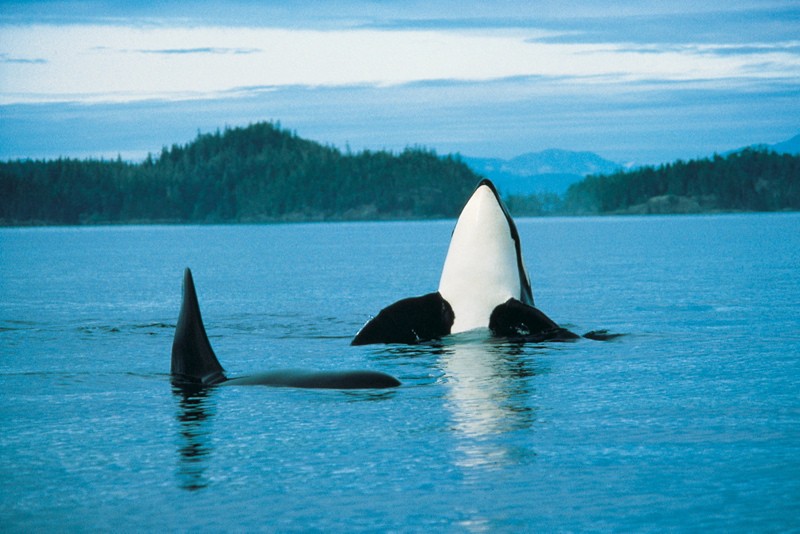 Your fishing charter will offer the best in British Columbia open water sports fishing. It will be an opporuntity to enjoy our notable scenery, with a chance to see some of the incredible wildlife that inhabit the region.
Throughout the extensive range of our fishing charter operations we often see Orcas (Killer Whales), Bald Eagles, Seals, Otters, Porpoises and a wide variety of other bird, animal and aquatic species.
Everyday is different when you are on the Pacific Ocean. Even after all these years we see things we never have before and take great delight in sharing these moments with our guests. We encourage our guests to ask questions, take it all in and make sure you bring your camera!
Victoria BC Canada Information Links
Victoria Tourism Information l Victoria Inner Harbour Webcam l Current Weather & Forecast